FN FAL and L1A1 Receiver Wrench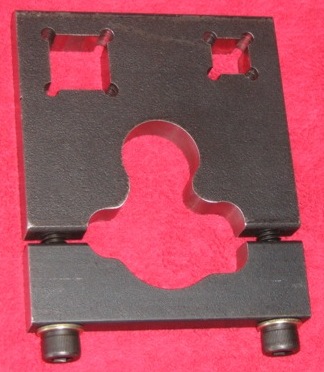 This  is the finest FAL receiver wrench available today.
Enhanced profile fits all popular FAL receivers.  (Some L1Al receivers require a simple mod for a perfect fit.)
100% NC machined from 1/2-inch steel plate.
Uses either a 1/2 or 3/4-drive breaker bar.
Two high-strength 9/16 socket head cap screws for installation.
Unfinished (in the white) to keep costs down.  Simply paint, parkerize, or finish as desired.